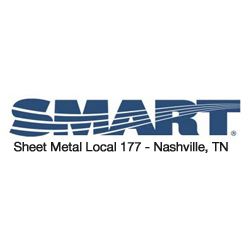 Apprenticeship School Program
Nashville, TN
Sheet Metal Workers Local 177
Will be accepting applications for the Apprenticeship School Program
Minimum starting pay $16.67 per/hr.
Full family health insurance at no out of pocket cost to you!
Two pension plans.
Four year scholarship, No cost for school or training.
Minimum 5% raise per year during apprenticeship
Click to apply
More info call.
Applications will be taken through June 22, 2021
Applicants must be 18 years of age and have high school diploma or equivalent and state issued identification.
E.O.E
65525465